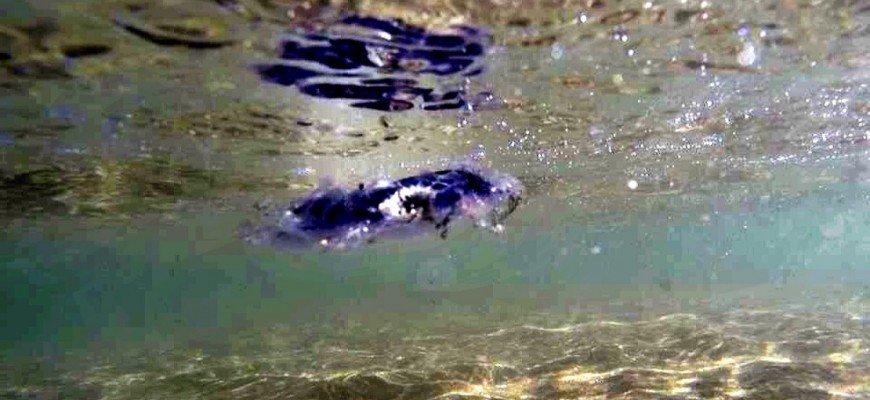 Business Coaching and Business Training
The Learning Leader
Exceptional and pro-active leaders are expert learners, demonstrating authenticity whilst continually evolving. Even the most senior leaders can benefit from developmental activity.
"The 'leaders' are us, always have been… don't stand around waiting" Wallace J Nichols
As an experienced Learning and Development professional my approach is grounded yet action orientated, encouraging experimentation, reducing fear, to develop entrepreneurial qualities throughout your organisation.  The ability to "manage ambiguity" is a core attribute of successful and resilient Leaders, I therefore aim to keep you on your toes. I offer leadership support ranging from executive coaching for established leaders through to  workshops for new and progressing leaders, 360 feedback tools and psychometrics. I also provide Team Development facilitation.
Business Coaching
The business benefits of targeted coaching support can include: enhanced engagement, increased motivation and productivity, plus reduced absence and staff turnover, since individuals feel valued and connected with broader organisational strategic direction.
I am a fully qualified and accredited "executive coach" working to ICF professional guidelines ensuring your coaching experience is productive, balancing challenge and support.
Effective coaches and trainers support short term targeted progress, it is my aim to empower you to develop self-reliant solutions.
Longer term assistance can be provided for start-ups through Business Mentoring and if this more closely aligns to your requirements I also offer this provision.
Executive Coaching
For CEOs, Directors and Senior Managers I am personally familiar with the challenges and decisions you may face as senior business leaders and therefore able to support you in enhancing your strategic thinking, leadership and communication skills. I provide a neutral space for you to assess what is happening within your business and sector to ensure quality decisions are made. It is important to note that whilst I have senior leadership expertise to draw from, as "a Coach" I am not there to tell you or advise you what to do or think.
SME Coaching and Scale Up Coaching
I work with established business leaders and middle managers to support you in being more effective within your roles. I can assist you in enhancing your business results and to develop successful, motivated and highly productive teams through developing healthy work eco-systems. Whilst coaching may form part of your individual development programme, it can equally be targeted to support wider team performance and I can coach individuals or teams.  Perhaps your business is growing from a family enterprise to now incorporating a wider team of employees, or perhaps you are moving from single site to multi-site, I can coach you to lead this change effectively and find new ways of working.
New Business and Sole Trader Coaching
Starting a business, whilst exciting and hugely rewarding can feel like a lonely challenge. I work with sole traders and business start-ups to create, grow and develop their businesses and wider stakeholder relationships. My expertise in managing ambiguity and organisational change can assist you with identifying options, engaging others with ideas, and implementing new and innovative approaches to achieving your goals.
Career Coaching
A guided approach to career planning is a great way to gain clarity on the steps you will need to take and the advocates who can support you through professional growth. We start with recognising your goals versus your current reality and resolving any self-limiting beliefs. Career mapping and identifying career anchors then helps identify motivation for work. Capability auditing will raise your understanding of the knowledge, skills and behaviours you possess and those you may need to develop further. Through psychometric personality profiling I will help you to understand yourself and others further exploring communication preferences. NLP interventions will gain alignment between your goals and your values and enable you to develop successful strategies.
Mentoring / One to One Training
Business Mentoring – In addition to Sole Trader, Start Up and SME Coaching I also offer "business mentoring" and "one to one training" within the context of: Leadership and Management, Change Management, Team Development, Project Leadership, Public Speaking and Communication Skills, Retail Management and HR Management.
Coaching and Mentoring Fees
Contact us to arrange a 15 minute phone consultation. This discovery call is to explore how coaching can help and is therefore free of charge and with our obligation.
Executive Coaching starts from £95 per 60 minutes here at the coast – coaching sessions  at the coast are generally 90 minutes.  Where your Exec Coaching leans towards Consultancy for example product design and service development my fees start at £115 per hour to incorporate IP.
Telephone / Zoom coaching is also available at the same fee and generally 60 minutes.
Executive Coaching sessions are generally booked in blocks of four, but can be arranged individually and ad hoc where the topic indicates this is appropriate.
Leadership Training + Development
Going Coastal Blue leadership and management workshops and programmes are built upon a foundation of "understanding yourself as a leader, within context".  Attending to your individual core attributes will enable you to demonstrate authenticity aligned to cultural norms, whilst ensuring you maintain and develop your "Edge" and a high degree of behavioural flexibility.
Leadership attributes developed include – self awareness, strategy and ambiguity management, resilience, innovation and enterprise, remote leadership, influencing and negotiation, team dynamics, change-management, coaching skills and many more.
Management attributes developed include – tactical planning, project and time management, sustainability and commercial awareness plus others.
I offer a full HR Consultancy to assist you with growing and managing your Talent – visit the HR Link
During Leadership Programme training and development, facilitators (I occasionally work with associates) aid you in recognising your personal impact, introducing you to some basic NLP and applied positive psychology models to build your ability to communicate effectively. In addition to developing yourself.  I believe all great leaders value and respect the capability of their employees, myself and my team therefore also assist you to be able to promote and develop confidence, competence and commitment within others, by fostering coaching skills and a feedback culture within all businesses we engage with.
Whilst I emphasise developing "Coherent and Authentic Leadership", I also get called upon to facilitate short topical sessions enabling business leaders to tackle specific issues… examples of these follow:
SME Leader + Start Up Training
Some common challenges start ups and new business owners face include: "how do I stop doing everything myself"… "what exactly is a business plan"… "where did my assertiveness go"… "its going really well, how do I make the most of this"… "where is my next opportunity and how do I scale up"… "how can I become an ethical employer"… "how do I develop my team" and more
Training is bespoke, needs-led and outcome-focused.  Any topics here are examples and not exhaustive.  If you can conjure it I can create it. – ask.
Senior Leader Training
Tackling topics such as "knowing, doing, being a coherent senior leader"… "my employee knows more than me, what do I do"… "what exactly does it mean to be strategic"… "oops I've had a confidence blip – who is this "imposter"… "what are the nuances of virtual leadership"… "how do I gain credibility within a wider arena"… "I'm not a fan of public speaking"… "how do I manage working with media"… and more
A Going Coastal Blue approach is: creative, fresh, aligned to your culture and highly responsive to any current climate.
Team Dynamic Training
"Before you are a leader, success is all about growing yourself.  When you become a leader, success is all about growing others." Jack Welch
Understanding your team: their preferences and prejudices; their strengths and development needs; and how to maximise the unique qualities of each individual to enhance the greater whole… is perhaps one of the most exciting challenges any Leader faces. Going Coastal Blue team development workshops blend emotional intelligence and team dynamics models with psychometrics and applied psychology to access their "multiple intelligences".  I support your team in recognising and valuing differences within each other in order to establish successful approaches for communicating with ease.
Of course a day out with your team will aid team bonding!  Skilled facilitation pinpoints behaviour patterns and increases individual learning, it is "the difference that makes the difference" for return on emotional, physical and capital investment.
Whilst I often use beach games, free-diving, surfing and yoga within team development events, I am passionate and adamant about ensuring that activities have purpose aiding productive working relationships. There is scientific evidence that learning is "state dependent" and emotional buy in through multisensory experiences aid memory retention.
ROI Matters!  I provide professional learning and development consultancy to pinpoint your greatest opportunities, use your resources in the most powerful way and ensure your change efforts are rewarded.
For those who are a little less adventurous, I can also run team days at your premises and include slightly less extreme activities.  Make contact if you would like me / my team to create a team event for you and I will be happy to consult and explore your needs.
360 Feedback
Three-sixty feedback enables your peers, line manager, direct reports and in some instances clients to provide you with quantitative and qualitative feedback, you also self -assess. I advocate transparency versus anonymity and will work with you to create a culture where this is truly valued. The format three-sixty takes is to have several competency headings followed by several specifically designed and scoreable "behavioural indicators" for each, with the option to add qualitative statements to elaborate upon scores… These comments are to be encouraged and can be very informative.  The scores and comments from individuals are collated and presented in graphs with sub-sections by "type of respondent" to identify themes.
Your three-sixty feedback session includes coaching to identify tangible individual development outcomes and activities.
The aim of three-sixty is to gain awareness of how groups and individuals perceive you are demonstrating (or not) the competencies of a Leader. For example – if all your peers state the you are an excellent communicator and yet your staff are less definite, this creates targeted developmental activity for you.  Perhaps you might score yourself to be poor at decision making, and yet others perceive you to excel in this area… etc
Three-sixty'sIe provide can be in the format of an adaption of generic Leadership competencies aligned to your business, alternatively I can create bespoke three-sixty development tools for your business aligned to your competencies and organisational values or to measure alignment within topical tactical business activity.  I also support with engaging your team in the process of three-sixty, to ensure that the results are relevant, balanced and valid and that responses to feedback are outcome focused.
The greater the level of team engagement with 360, the richer the data provided.
Psychometrics
I can ensure that the psychometric you opt for is the one that is most relevant to your needs… there are lots available and flavour of the month may or may not be the best fit for you.
I can provide you and your team with psychometric profiling to assess personality preferences and identify how these preferences can be applied and adapted within a range of situations in order to improve communication.
For more specific information about our range of Psychometric options visit the Psychometrics link within this site.
Organisational Development
Looking for more in depth OD and Change support?
Essentially OD addresses Growth, Culture, Strategy and Systems…
Vision + Identity – Brand development and change management
Culture – Corporate values clarity and engagement
Direction + Action – Strategic planning and creating robust yet responsive operating plans
Communication + Productivity – Establishing efficient communication and work systems
Performance – Leadership and team development
Ok, but you know your business inside out and you are pretty adaptable…. Right? So you might be asking – why engage an "outsider" to your business to assist you with change?
Going Coastal Blue support packages are scaled to your needs targeting all or any of the above, please contact us for a free consultation.
What is OD and why contract a Change Specialist?
Organisational Development (OD) explores the global and specific nature of your business, creating a collaborative culture within your business.  Change Specialists improve your ability to identify short and long term opportunities and to develop your problem solving efficiency in order to remain sustainable and successful, using systems thinking and applied behavioural science to deliver growth.
We have a sound background in applied positive psychology, a proven track record and working knowledge of systems theory, strong commercial awareness and well developed leadership and facilitation skills.
Our business is the business of change!
Great leaders and entrepreneurs value both "the what and the how" when it comes to defining and achieving their outcomes. Our in depth understanding of the most relevant and current theories and principles associated with change and practical experience managing change within a variety of business environments means we can identify patterns, opportunities and pitfalls associated with any transition.
Since each change project is different we help you develop and implement bespoke strategies to leverage the success of your unique change project, through providing exec coaching or training.
Contracting professional change management support ensures clarity of business direction, authenticity in demonstrating business ethos and avoids your intention being lost in translation.
As "external supporters" we can offer a supportive but objective pair of eyes and ears helping you to establish awareness of your wider system, implications and ecology of any proposed activity, through viewing your context holistically.   We can support you from concept, through engagement, implementation and review assisting you in navigating your way through vagueness towards targeted action and results.  Importantly – we also ensure business as usual efficiency through establishing structure, systems and processes that assist you with productivity, freeing you up to apply your creativity where it adds most value. We work with you to enable your teams to be motivated, equipped, capable and involved in making your plans a reality through aligning your business goals with a cultural foundation that puts people at the heart of your organisation.
Looking for some headline hints?  Ask about our OD Healthcheck!
Typically an OD approach will have 3 stages…
Explore, Diagnose and Plan
Engage, Act and Learn
Embed and Review
It's best to work with information rather than guesswork so we gather data from all sources including your customers / clients.  Exploration ranges in depth, complexity and formality, but is always structured to ask the right questions and relevant data. Testing and reviewing hypotheses is essential, yet does not have to be slow or labour intensive and our support is scale-able depending upon the size of your business. Adopting a considered approach enables pace and agility, in the right direction, with everybody on board.
We are passionate about offering and providing the "right" intervention… not "any" intervention.
We identify specific areas of focus, develop creative yet realistic plans and support you in creating a safe climate for learning and change.  Some projects focus on task issues (what people do), and some on process issues (how people go about doing it), some relate to individual effectiveness, others centre on team and group relationships.
Setting in motion long-range, cyclical, self-correcting mechanism for maintaining and enhancing the effectiveness of your business system – leaves the you with practical and useful tools for self-analysis and self-renewal.
4 Principles I work with…
ENGAGE, INSPIRE, ENTHUSE – Goals and controls are measures only, they are not the basis of strategy.
INVOLVE + EMPOWER – Consulting those affected by / conducting the change is essential. Decision making is best located where the information sources are, hierarchy is less relevant.
TRUST +  CO-OPERATION – Open communication and feedback between and across levels, increases confidence and reduces inappropriate competition between sub-teams to create a collaborative condition.
DEVELOP – People are rational, self-educating and fully capable of learning better ways to do things…  provide the means to up-skill.
In Summary
I will support you to align your change, learning and development activity to your business vision to create a wise and efficient and targeted approach to developing your leaders and teams.
I (and my associates) are qualified and experienced within this field.
We are here to help you – please ask.