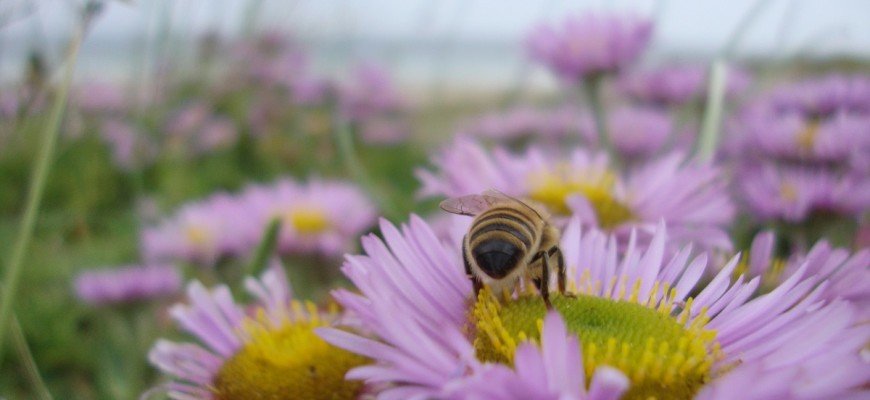 Leadership + Team Development
The Learning Leader
Exceptional and pro-active leaders are expert learners, demonstrating authenticity whilst continually evolving. Even the most senior leaders can benefit from developmental activity.
"The 'leaders' are us, always have been… don't stand around waiting" Wallace J Nichols
As experienced Learning and Development professionals our approach is grounded yet action orientated, encouraging experimentation without fear, to develop entrepreneurial qualities throughout your organisation.  The ability to "manage ambiguity" is a core attribute of successful and resilient Leaders, we therefore aim to keep you on your toes. We offer Leadership support ranging from workshops for new and progressing leaders, 360 feedback tools and psychometrics for established leaders through to executive coaching.  We also provide Team Development facilitation to aid any Leader with harnessing the potential of their team.
Executive Coaching
Whether you are sole trading and seeking assistance with developing your business and managing stakeholder relationships or running an SME where your attention is on leading your business and teams of multiple employees, business coaching is an approach which is fully tailored to your agenda.  Our coaches are fully qualified and accredited "executive coaches" working to ICF professional guidelines ensuring your coaching experience is productive, balancing challenge and support.
Effective coaches and trainers support short term targeted progress, it is our aim to empower you to develop self-reliant solutions.
Longer term assistance can be provided for start-ups through Business Mentoring and if this more closely aligns to your requirements we also offer this provision.  An initial consultation can easily establish your needs to ensure you contract the appropriate assistance to progress your individual and business results.  For more information relating to coaching visit the Coaching Link on this site.
Leadership Training + Development
Our leadership and management workshops and programmes are built upon a foundation of "understanding yourself as a leader, within context".  Attending to your individual core attributes we enable you to demonstrate authenticity aligned to cultural norms, whilst ensuring you maintain and develop your "Edge" and a high degree of behavioural flexibility.
Leadership attributes we develop include – self awareness, strategy and ambiguity management, resilience, innovation and enterprise, remote leadership, influencing and negotiation, team dynamics, change-management, coaching skills and many more.
Management attributes we develop include – tactical planning, project and time management, sustainability and commercial awareness plus others.
We offer a full HR Consultancy to assist you with growing and managing your Talent – visit our HR Link
During our Leadership training and development our facilitators aid you in recognising your personal impact, introducing you to some basic NLP and APP models to build your ability to communicate effectively. In addition to developing yourself, we believe all great leaders value and respect the capability of their employees, we therefore also assist you to be able to promote and develop confidence, competence and commitment within others, by fostering coaching skills and a feedback culture within all businesses we engage with.
Whilst we emphasise developing "Coherent and Authentic Leadership", we also get called upon to facilitate short topical sessions enabling business leaders to tackle specific issues… examples of these follow:
SME Leaders + Start Ups
Some common challenges start ups and new business owners face include: "how do I stop doing everything myself"… "what exactly is a business plan"… "where did my assertiveness go"… "its going really well, how do I make the most of this"… "where is my next opportunity and how do I scale up"… "how can I become an ethical employer"… "how do I develop my team" and more
Our training is bespoke, needs-led and outcome-focused.  Any topics here are examples and not exhaustive.  If you can conjure it we can create it. – ask us.
Senior Leaders
Tackling topics such as "knowing, doing, being a coherant senior leader"… "my employee knows more than me, what do I do"… "what exactly does it mean to be strategic"… "oops I've had a confidence blip – who is this "imposter"… "what are the nuances of virtual leadership"… "how do I gain credibility within a wider arena"… "I hate public speaking" and more
Our approach is creative, fresh, aligned to your culture and highly responsive to any current climate.
Team Dynamics + Team Development
"Before you are a leader, success is all about growing yourself.  When you become a leader, success is all about growing others." Jack Welch
Understanding your team: their preferences and prejudices; their strengths and development needs; and how to maximise the unique qualities of each individual to enhance the greater whole… is perhaps one of the most exciting challenges any Leader faces. Our team development workshops blend emotional intelligence and team dynamics models with psychometrics and APP to access their "multiple intelligences".  We support your team in recognising and valuing differences within each other in order to establish successful approaches for communicating with ease.
Of course a day out with your team will aid team bonding!  Skilled facilitation pinpoints behaviour patterns and increases individual learning, it is "the difference that makes the difference" for return on emotional, physical and capital investment.
All our workshops include games and activities to support gained insights into team dynamics and to develop feedback skills for productive working relationships… and we have fun!  There is scientific evidence that learning is "state dependent" and emotional buy in through multisensory experiences aid memory retention.  So you will find our learning experiences playful yet purposeful.
ROI Matters!  We provide professional learning and development consultancy to pinpoint your greatest opportunities, utilise your resources in the most powerful way and ensure your change efforts are rewarded.
Whilst we often use beach games, coasteering, climbing, surfing and even yoga within team development events, as learning and development professionals we are passionate about ensuring that activities have purpose.
For those who are a little less adventurous, we can also run team days at your premises and include slightly less extreme activities.  Contact us if you would like us to create a team event for you and we will be happy to consult and explore your needs.
360 Feedback
Three-sixty feedback is an approach which enabling your peers, line manager, direct reports and in some instances clients to provide you with quantitative and qualitative feedback, you also self -assess. This can be completed transparently or anonymously depending on your preferences (we prefer and advocate transparency). The format three-sixty takes is to have several competency headings followed by several specifically designed and scoreable "behavioural indicators" for each, with the option to add qualitative statements to elaborate upon scores… These comments are to be encouraged and can be very informative.  The scores and comments from individuals are collated and presented in graphs with sub-sections by "type of respondent" to identify themes.
Your three-sixty feedback session includes coaching to identify tangible individual development outcomes and activities.
The aim of three-sixty is to gain awareness of how groups and individuals perceive you are demonstrating (or not) the competencies of a Leader. For example – if all your peers state the you are an excellent communicator and yet your staff are less definite, this creates targeted developmental activity for you.  Perhaps you might score yourself to be poor at decision making, and yet others perceive you to excel in this area… etc
Three-sixty's we provide can be in the format of an adaption of generic Leadership competencies aligned to your business, alternatively we can create bespoke three-sixty development tools for your business aligned to your competencies and organisational values or to measure alignment within topical tactical business activity.  We also support with engaging your team in the process of three-sixty, to ensure that the results are relevant, balanced and valid and that responses to feedback are outcome focused.
The greater the level of team engagement with 360, the richer the data provided.
Psychometrics
We can ensure that the psychometric you opt for is the one that is most relevant to your needs… there are lots available and flavour of the month may or may not be the best fit for you.
We can provide you and your team with psychometric profiling to assess personality preferences and identify how these preferences can be applied and adapted within a range of situations in order to improve communication.
For more specific information about our range of Psychometric options visit the Applied Positive Psychology link within this site.
In Summary
We align your change, learning and development activity to your business goals to create an efficient and targeted approach to developing your leaders and teams.
We are qualified and experienced within this field.
We are here to help you – please ask.