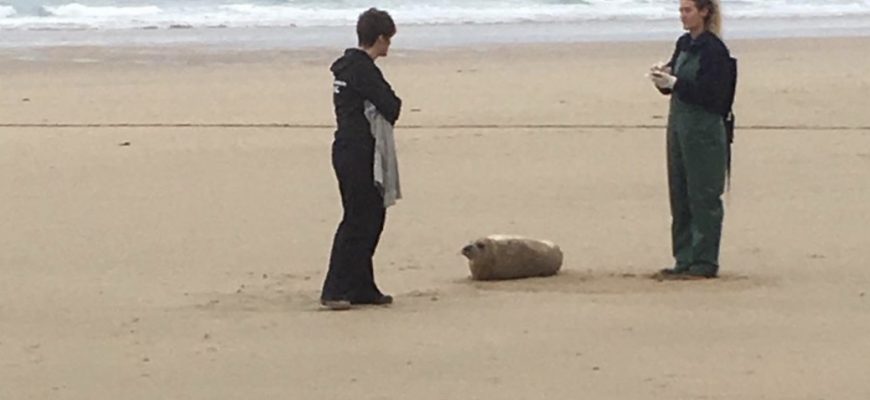 BDMLR Marine Mammal Medic
I am an on call marine mammal medic with British Divers Marine Life Rescue and their fundraising and public engagements event coordinator for Cornwall in addition to being their Assistant Area Coordinator for West Cornwall. As medics we are on call 24/7 for rescuing stranded seals and cetaceans.
We offer initial first aid and animal care – refloating cetaceans where possible, providing initial first aid and animal are for injured and sick seals and relaying seals for rehab where appropriate.
We run talks and public engagement activities to raise awareness of our marine mammals.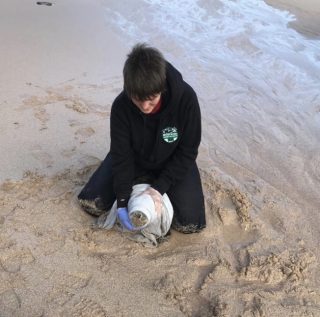 In 2020 we looked tirelessly for land for a new hospital. The temporary / pop up seal hospital had been sited at a small unit (plus one of our medic's holiday camps acting as an overflow)  for the previous 9 years – facilities which would not be available in 2020/2021 season onwards.
During winter 2020/2021 season my husband and I hosted the BDMLR Seal Hospital at our home and together with a small team of medics we cared for 139 sick and injured pups whilst they waited for larger rehab space.  The season was the longest on record running from very early Sept to mid May.
Due to covid we had pups for longer stays than normal too, on average 7 – 8 days and the longest being 17 days.  We cared for at most 6 at any one time around the clock and whilst this was a lot of effort it was an incredibly rewarding time.
Jan 2021 we gained planning permission for the hospital and I moved straight from caring for pups to project managing the build.  We broke ground on 9th May and officially opened on 11th Sept.
Within 2021 I was also lucky enough to monitor and support a lost walrus (Wally the walrus) on the Isles of Scilly while remotely project managing the hospital build.
Volunteering with BDMLR os something I am very proud to do and I champion this charity with all my heart.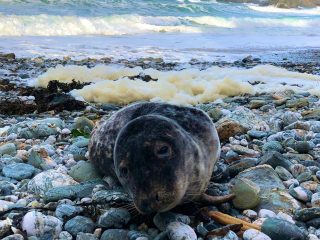 The UK has nearly 40% of the grey seal population (the most rare pinniped species) and we do everything we can to protect them when they are injured, exhausted, caught in fishing net etc.
Find our more about BDMLR HERE