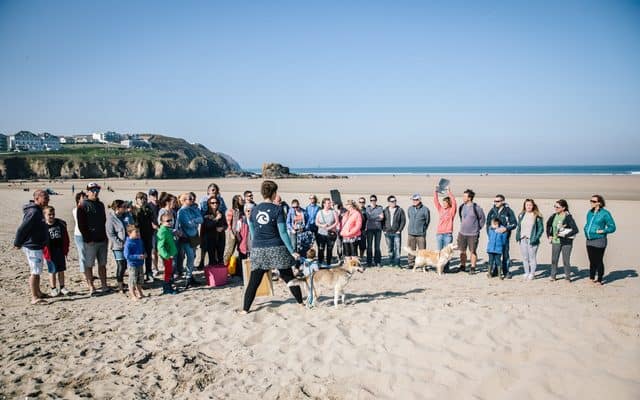 Plastic Free Communities
I am the Plastic Free Community lead for Perranporth – heading up the local action group working with the parish council to improve signage and recycling infrastructure and enable provision of water refill stations etc…
Organising Community Beach Cleans and lobbying local government to reduce single use plastics.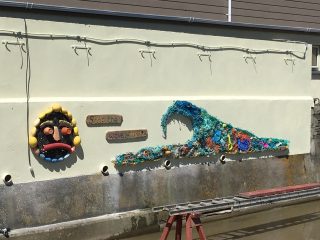 Working directly with local businesses and schools within the scheme – encouraging community projects which foster collaboration to reduce carbon footprint such as at the plastic free farmers market.
Attending events to consolidate and communicate changes in legislation and to influence change for sustainable living.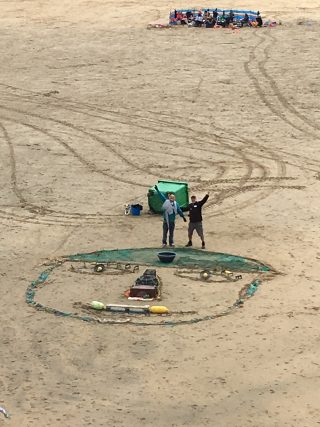 I am also part of the advisory group of Plastic Free Community leads working to take this campaign forwards and embed the concept of a circular economy.
In addition I am a Litter Heroes Ambassador with Keep Britain Tidy – and while this is a different scheme, organising community beach and stream cleaning / litter picks overlaps in many ways with my role as a Plastic Free Community Lead and SAS Rep.
With various "hats on" primarily my Ghostnetbusters hat, but also Plastic Free Communities and Marine Conservation Group hat on I have been liaising with Josh at Nurdle to explore how we can remove micro plastics from our shoreline.  Josh has trialled his large nurdle collecting machine at the beach and we think with some adjustments he will be able to make a significant impact on our Spring Tide plastic deposits without negatively impacting on the ecosystem (sand hoppers etc).  The plastics collected will be recycled to become part of the circular economy. He has kindly donated a mini nurdle spinner to Ghostnetbusters to share will all these groups for school engagement / education activities and beach cleans.