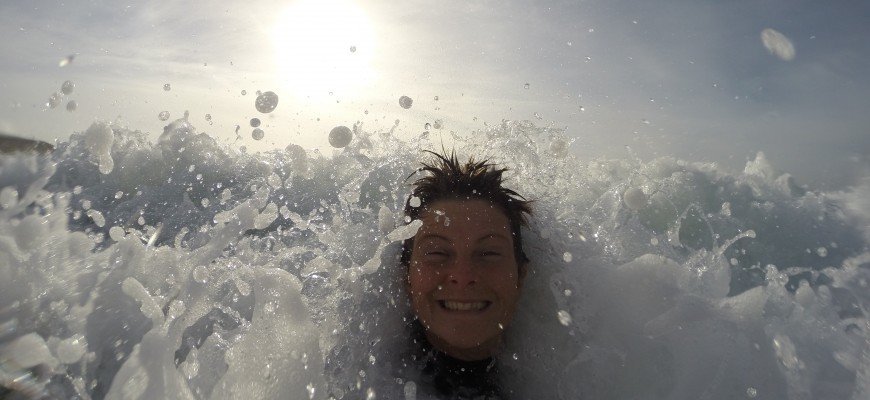 100 Days of Blue 2021
20th May, 2020
It is #100DaysofBlue 2021 and we invite you to get yourself near water this Summer.  Turn your life and social media BLUE this summer.
It is our 8th year championing #100daysofblue and #TeamBlueMind are again inviting you to get near, in, on, or under water to gain ALL the health benefits that #VitaminBlue brings – particularly the Emotional ones!
Real or Virtual Blue
Due to our current health climate it may be that some of your experiences will centre on domestic blue spaces (dancing under the garden sprinkler system still counts).  For some connecting with art, music, film and poetry – the more virtual blue experiences will be your way to get your Blue Mind on!
Keep it Simple and Fun
What ever your Blue Mind time, we want to share your story.  No need to over think it… As I've said – simply get near, in, on or under water – I can give you some words, phrases and questions throughout the #100daysofblue to prompt some reflection if that helps… but it really is super-simple…
Read J's Book
Spending time with water will "make you happier healthier more connected and better at what you do". If you haven't yet read Blue Mind, discover the surprising science of blue space
Buy two copies – one to read and one to pass on to somebody you love, and you can even buy copies of the book through this website, so check out the Ocean Inspired link.
Post images of your water-time via social media – I love seeing and hearing about how you are experiencing water – be it ocean, lakes, rivers, creeks, float spas and even the hot tub.
It is always a joy to see the social media pages of our friends turn blue around this time of year and this even includes those those we would not immediately describe as "water people".
#bluemind #protectwhatyoulove
Buy and Share Blue Marbles
And… beyond the virtual world… Even more importantly – share experiences in real time / real space – eye to eye, face to face – inviting others to connect more deeply with water (safely physically distanced of course).
If you are in the UK or EU looking for Blue Marbles to share throughout #100daysofblue we can supply these for you through our Ocean Inspired shop.
Join us for #100daysofblue from Memorial Day through Labor Day May 25th and help us create the new story of water!
A chat with J about #100daysofblue
Support the Blue Mind Groundswell
The work of Wallace J Nichols is funded through Patreon.  You can join for as little as a dollar a month and you gain access to LOADS of free resources.  Join HERE
2021 100 days of blue VIDEO project
Get involved.  We are collating a crowdsourced video of some of your 100 days of blue watery antics… if you want to be involved simply "WhatsApp" me your videos of you near or in water (real or virtual) to +447980352510 (30 – 60 seconds long)…
Please film in landscape on your phone…  start with "it's 100 days of blue and I am feeling… (emotion)… ".  Thank you in advance for your help!
All Going Coastal Blue: Blue Health Coaching and Training Experiences incorporate applied Blue Health… Get in touch to discover how neuro-conservation and real-time, real-space environmental psychology can help you to adopt a more analogue approach to life and express yourself with greater fluidity.
#liquidontology #existanalogue #littoralwisdom #bluehealthcoach
Comments