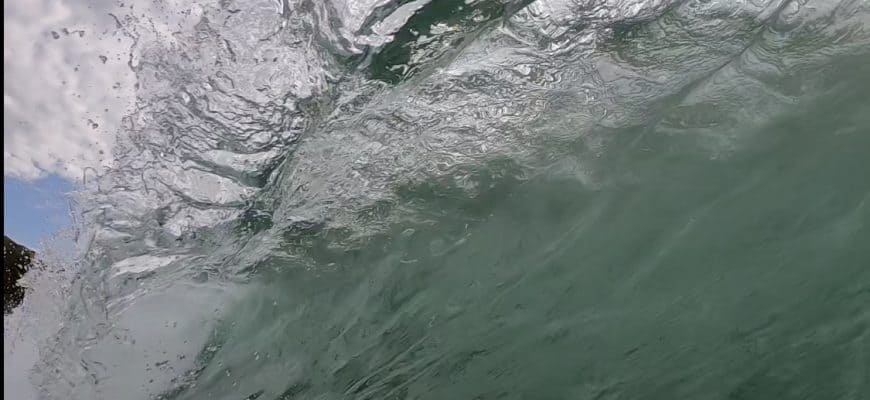 Testimonials
Businesses I Love
I have worked with (and do work with) first to third sector institutions and businesses (and individuals within them) through direct to subcontracted client engagements. Fostering creative entrepreneurship and leadership skills through coaching and training to assist business development and organisational change.
Fields Include:
Colleges and Universities, Responsible Travel, Digital Media Companies and TV, Marketing, Social Media and PR, Military, Construction, Marine Conservation,  Renewable Energy Providers, Manufacturing, Insurance and Legal, Real Estate, Sport and Health, Business Advisory Services, NGOs, Charities and Social Enterprises.
Testimonials
Here are a few testimonials to give you a sense of how clients experience working with me as their executive coach and trainer.  Also please visit my Linked In Profile where you will find a larger number of comments and recommendations across a range of industries.  You will also find a number of specific course testimonials with course information throughout this site.
"I have had the good fortune to work with Lizzi in a number of ways which have benefited my employees and business professionally and me personally. I find Lizzi achieves that elusive perfect balance between support and challenge. It is easier, and therefore often more successful, to achieve change when you feel equipped to do so by someone with excellent knowledge and skills. Spending time with Lizzi is always a pleasure even when you are dealing with challenging topics. Her approach is literally a breath of fresh air – working outside whenever possible – and for me this is just another reason why I choose to work with Lizzi" Sarah, Business Director, Dip IOD
"Lizzi is an experienced, accomplished and respected coach. Relaxed and personable but always professional she will immediately put you at your ease. Her mindful but thoroughly grounded approach means she is as much at home in the Boardroom as she is Front of House.  Whatever your vision she will show you how to paint your own masterpiece. Think of Lizzi as essential for your toolbox." Ursuline, Chartered Marketer, FCIM, FIDM
"Lizzi has given me the motivation and tools to make me realise that those small changes in my use of language, past experience and desired outcomes, can make a big difference, both to my professional and personal life. Lizzi's style is unique, and she has the ability to make you think in ways you wouldn't have done before, which in turn results in outcomes you might not have thought likely. I have very much enjoyed working with Lizzi and look forward to working with her again." Ele, Development Programme Manager
"A few months ago I lacked confidence and direction in both my personal life and in my business. I felt completely stuck, anxious, and didn't know how to move forward. Since working with Lizzi, I've overcome my anxieties and procrastination, and feel more confident in taking the next steps in my business. After a session, I always feel uplifted and inspired, having gained a whole new level of clarity. Lizzi has a unique ability to help you find the answers to your own questions. She takes you on a powerful journey, discovering fascinating insights along the way – and all with a fantastic sense of humour! Thank you Lizzi, you're awesome!" Sarah, Raw Food Coach
"Lizzi has worked with Unlocking Potential for a number of years in a training design and delivery capacity as well as coaching and mentoring countless graduates. Lizzi has boundless energy, enthusiasm and curiosity which means she is challenging, playful and always edgy – edgy because she intuitively senses where the boundaries are and personal development is more impactful when it's stretching. I have found her to be brilliantly perceptive and to work with her knowledge, skills and models on a different plain to other practitioners. Lots of our graduates, whether they are starting a business, looking for a job or who need a bit of personal development in work, have reported back how valuable they have found time spent with Lizzi and how life-changing it has been. Lizzi is a well-connected, well-respected and lovely person – everyone should have a Lizzi in their back pocket." Nicky, Head of Talent Development
"Lizzi is a great coach and trainer, who truly cares about the relationships she builds with her clients. As she is a great listener it is very easy to talk to her, she supports you along the process and at the same time challenges you where needed. Her style is to 'be curious but not critical' and this encourages you to discover yourself. I would not hesitate to recommend her as a coach and NLP professional." Magda, Learning and Development Professional
"I first met Lizzi on a graduate course a few years ago. At the time I had no idea about NLP or what it even meant. I was fascinated with Lizzi's ability to understand me so well, and I found her coaching to be so beneficial for my own life that it created a curiosity on the subject of NLP. It was then that I decided to study a beginners NLP course at College with Lizzi. As a fitness professional I was inspired by her coaching style and skills, with the ability to understand and work with many different people. Not only do I now help my own clients with their health and fitness goals but I am very interested in coaching people in all areas of life having found a new passion for coaching. If you are interested in finding out more about yourself, or if you want to learn about NLP and how to coach others I highly recommend working with Lizzi." Paul, Personal Trainer and Fitness Professional
"I often refer Lizzie to my graduates on the Unlocking Potential Graduate Placement Programme. She has helped them in areas such as Change Management, Dealing with Confrontation and Conflict, Managing Upwards, Understanding People's need and values within an organisation and how this helps with communication and working productively within a business. Personally from the work I have done with Lizzie – she is a breath of fresh air, understands people, talks simply but honestly and has a great sense of humour and helps put things into perspective which can really help in stressful situations. I would not hesitant in referring her." Louise, Business Development Manager
"I have completed an Intro to NLP course and also had some personal coaching with Lizzi. Her style is professional,engaging, informative yet fun. She has encouraged in me an ongoing curiosity, ie 'what made/makes this person what they are? How did they get there?' Lizzi has shown me how to be more 'allowing' – less judgemental, and enabled me to develop a much greater rapport with clients in my Hairdressing Business. In my personal life ,my family friends and I have benefited from the time I spent with her. The personal coaching was particularly useful here. Lizzi lives her subject ….it makes it easier to learn from her example." Pam, Hairstylist, Business Owner
"Lizzi's acute insights into peoples' behaviour, body language and the way they communicate with each other has not only helped our team to work more collaboratively, it has also helped to boost the confidence of people we have worked with. I am referring in particular to a project where we worked with people affected by redundancy. I saw first hand how Lizzi helped many people explore better ways to manage their stresses and beliefs. It was a pleasure to witness. Lizzi made a real difference." Robert, Director, Communications
"Lizzi is a great example of the NLP programmes she promotes. She is open, engaging, supportive yet challenging. She looks for the positive in people and helps them determine how to build on it. She showed me how to improve and hone interaction skills, and to see the world from another perspective. She also caused me to reflect on what was motivating some of my behaviours. Since attending her courses I still apply what Lizzi showed me on a daily basis both in the workplace and at home." Phil, Customer Service Manager
"An excellent introduction into the world of NLP. No matter what specialism Lizzi's course opens the very first door into a whole new world of understanding." Rosie, Teacher
"I had been coaching by-the-seat-of-my-pants for many years, had several hundred hours of learning through another organization, and encouraged by my coach to "check it out".  Lucky for me the training was on my doorstep in Berkeley California, and so I pretty much "fell in" to mBIT.  Lizzi's style is very relaxed and light-hearted, her undeniable joy for mBraining made this an unforgettable experience.  This was a case of Lizzi genuinely sharing her knowledge (didn't feel like teacher and students) and empowering us to own and use that knowledge.  I left with the confidence to immediately use what I had already learned.  Thanks Lizzi" Wendy, HR Director and Co-Active Coach
"As an experienced NLP trainer, I still found that Lizzi's coaching programme gave me more learning and an even greater resource that I could call upon to help my delegates achieve what they wished from my courses.  She is wonderfully different to me that has made my learning (in a totally relaxing environment on a beach in Cornwall) a pleasure and fun." Chris, NLP Trainer
"I would highly recommend the Evolve Your World 2 Day Programme with Lizzi.  I gained a deeper connection with who I am and greater access to my wisdom.  This programme had new learning, plenty of opportunity to experience the learning/wisdom, science and spirituality intertwined.  Lizzi creates a great space for you to explore, experience, create, and make sense of your world at a totally new level.  Her wisdom, energy and sense of fun are a joy to be around." Lisa, Leadership Consultant, Author and Speaker
"During the 4 days mBIT Coaching Certification course with Lizzi, a whole new world opened up to me. Lizzi's sense of humour, the environment, the location we had, and her fantastic leadership, made of these four days a wonderful experience, which I would recommend to everybody. I highly recommend coaches and therapists to integrate mBraining's technique and approach in their work as the potential for achieving ecological effectiveness is immense. Thank you Lizzi for this wonderful experience!" Claudia, Exec Coach
"I recently attended a 4 day Certified mBIT Coach course run by Lizzi.  The course and content were themselves excellent, but made all the more so by Lizzi. She is engaging, highly professional, wonderfully challenging and always very supportive. I wholeheartedly recommend Lizzi as a trainer and coach and I am so very glad that I went on her mBIT course, it was investment very well spent." Rob, mBIT Coach
"I attended the NLP training as I wanted to learn more about language processing and its practical applications to benefit my proofreading business. I learnt so much, came away with wonderful tools and discovered even more about how I communicate with myself! If you want to expand your understanding of how you communicate with others and with yourself, Lizzi provides a wonderfully supportive environment." Lorraine, Proof Reader and Social Media Consultant
"Lizzi is a fabulous coach. Kept me goal focused. Always provokes thought and curiosity in finding own solutions. Cannot recommend Lizzi enough." Helena, HR Professional
"Lizzi is a talented communicator who inspires at all levels, whether instructing, coaching or mentoring.She brings a dynamic energy to the sessions and is extremely knowledgeable, utilising this to stretch her clients. She enjoys pushing her own limits making sessions imaginative, fun and inspirational. She is a pleasure to work with and I highly recommend her, she stands out amongst the competition." Tam, RAF Officer
"Lizzi was one of the expert trainers who took me through my NLP Core Skills and Practitioner training at Pegasus. Her expertise and knowledge were beyond question, being part of an excellent team, and I was delighted with the results of my course.  Now looking back some years later, it is her flexible style, effortless instincts about when to be professional and when to allow her personal humour to shine through and her authenticity that make her sessions almost as clear in my mind today as they were at the time. Knowing your stuff is one thing. Modelling it authentically without judgement is quite another, and for me this is what makes Lizzi almost peerless in her field." Piero, Training Consultant, Author and Speaker
"I really loved how free-flowing, how organic, the Blue Health Coach Course was. It was not constrained by presentations or an overly formulaic, strict structure. To use a horrible "management speak" phrase our "take-homes" from each day most likely varied between attendees but that was a result of our being given space to develop and discover ourselves rather than learning in a rote fashion. In truth, for me at least, the course did not finish at 5pm each day, my thinking and learning went on all the way up to bedtime and indeed I am still processing what I learnt many days after." Chris, Lawyer, Ocean Advocate and Coach
"Having worked with Lizzi on another occasion, I knew her to be a warm, bubbly, highly skilled and experienced tutor. And delightfully unconventional! Her enthusiasm and love for Blue Health is infectious, and the course is immersive, experiential, and life-changing for coaches and, ultimately, for those with whom they will work. Learning is creative and playful, often light-hearted and certainly joyous, but will also deeply challenge and provoke within a wonderfully connected and compassionate group of people who very quickly become 'Blue Family'. Lizzi is generous and open-hearted in sharing the riches and knowledge she has gained over many years, and it's a great privilege to have the chance to work with her alchemical treasures over these amazing four days" Emma, Vicar, Ocean Ambassador and Coach