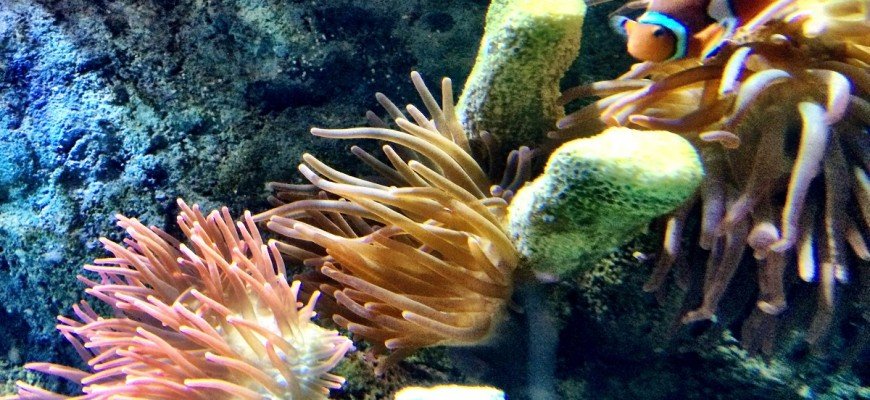 Our Credentials + Testimonials
Why Choose Us?
Ok we might seem like nice enough people and our hearts are in the right place, but you may be asking what makes us qualified to assist you? The world of Positive Psychology, Coaching and Training is notoriously jargon rich, so below are some credentials which might assist you in choosing to work with us.
We love learning and are passionate about professionalism within the industry of coaching and training, we therefore invest in regular CPD (continual professional development) and each undertake regular coach supervision.
We are committed to conducting coaching and training in line with the codes of ethics of a number of professional organisations listed at the bottom of this page.
Conscious of the value of professional ethical guidelines, external validation and feedback, Going Coastal Blue Courses are accredited by the Association for NLP (ANLP) and our Professional Coach Training Programmes are aligned to ICF Competencies.
Lizzi's background as an HR Learning and Development professional provides extensive organisational development, multi-site leadership and project management experience, adept at systems thinking and change management.  That said "Qualifications" are emphasised here, since more of a CV style outline of "work experience and results" and most up to date testimonials can be found on our Linked in profiles… feel free to connect with us via linked in too.
Relevant Qualifications / Accreditation – Lizzi
Certified Professional Executive Coach and Certified Higher Professional Coach: ACTP (accredited coach training programmes) with the ICF (International Coaching Federation).  Also accredited through ILM (Institute of Leadership and Management) at Level 7
So What?  The duration of these programmes are >200 training hours and include extensive theoretical knowledge and practical skills assessment relating to the art and science of coaching aligned to professional competencies.
MA (Master of Arts) Applied Coaching with NLP (Neuro Linguistic Programming) through the Uni of Derby
So What? The thesis completed (and ongoing research) relating to Leveraging Ambiguity for Productive Outcomes ensures training clients and coaching clients experience the most current and relevant methodology to assist them with change.
ICF Credential "PCC" (Professional Certified Coach)
So What?  This is a professional credential gained through evidencing real time coaching hours whereby clients can provide feedback relating to their coaching experience and the outcomes delivered.  PCC level equates to over 750 client coaching hours.  It says "this person is an experienced and competent coach abiding by ICF ethics."
Certified mBIT Coach, mBIT Master Coach and mBIT Trainer (Professional mBraining Coach / Trainer)
So What?  This is a qualification is one of the newest fields of emergent coaching and is an evolving methodology.  This says that we are passionate about our own ongoing professional credibility, embracing and developing new methods in the arena of coaching and expanding our Coach toolkit to ensure you have access to the latest approaches.
PCET/ PGCE Professional Certificate of Education (with Plymouth Uni) also a QTLS Credential (Qualified to Teach in Lifelong Learning Sector) with the IFL (Institute for Learning).
So What?  A Cert Ed is an in depth Level 5 programme >125 hours exploring all aspects of learning and facilitation theory and practice.  QTLS relates to a recorded track record, with evidenced ongoing application of teaching / lecturing with proven results.  It says "this person can teach in practice, not only in theory."
Professional Guild of NLP: NLP Practitioner, NLP Master Practitioner, NLP Trainer, also ANLP Credentialed / Accredited NLP Trainer
So What? The combined duration of these courses > 375 hours, including observation application of skills and feedback.  The PGNLP only offer full syllabus NLP programmes conducted over significant duration to enable skills embedding.  The ANLP Credential says "The courses provided are certified by a professional awarding body, abide by ANLP ethics and are monitored and validated internally and externally"
BPS (British Psychological Society) Level A and B Psychometrics and RQTU (Registered Qualified Test User)
So What?  Qualifying in level A+B ensures a grounding in the psychological principles of various psychometric assessments.  This qualification says "The individual has an understanding of the underlying principles beneath the test they are administering and so can explore in depth wider implications of your results".  RQTU relates to a register which ensures those registered to administer psychometrics align to the BPS ethics and carry out regular CPD (continual professional development) to ensure their knowledge is up to date.  Individual psychometric qualifications and metrics offered to clients are listed within the "Coaching and Applied Positive Psychology" link within this website.
Plus : Additional qualifications which assist in our recognition of mind / body effectiveness and efficiency are…
Sports Therapist >200 hour programme (including sports psychology, fitness coaching health and diet and body therapeutics)
Yoga Instructor >200 hour programme (including meditation / mindfulness, pranayama breath techniques and asana (physical yoga).
Memberships and Ethical Codes of Practice
Adhering to the the following organisational standards…
In addition Lizzi has worked as an approved coach and training provider for a number of EU Business and Executive Development schemes:
Testimonials
A number of client testimonials can be found here in addition to those within Lizzi's Linked In Profile – please feel free to connect.
Associate Credentials
All individuals subcontracted to work with Going Coastal Blue Projects and Development Programmes are fully qualified and adhere to our ethical codes.