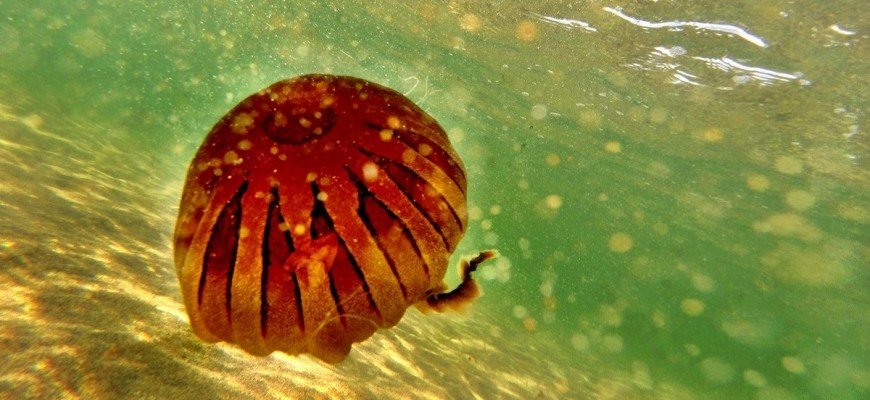 Executive + Performance Coaching
Leveraging Potential
Here at Going Coastal we have a deliberately informal approach – don't let that fool you though – Lizzi is a fully credentialed PCC Coach and member of the International Coaching Federation, abiding by the ICF code of ethics, so a trusted professional.  Her role is to offer supportive-challenge and new perspectives in a "curious not critical" manner to aid your thinking processes.  Check out the About Us link before reading further – it will give you a clue as to whether Lizzi is the right coach for you.
As your coach, every question asked and every action taken has purpose – since creating meaningful experience facilitates action.
Your initial consultation aims to identify the level of support you may benefit from.  Some areas of coaching support can be addressed within just one coaching session or you might opt to book a course of three or six coaching sessions.
Applied Psychology is a foundation of all our work – incorporating  NLP, mBIT, Transactional Analysis, Emotional Intelligence, Psychometrics, Spiral Dynamics and Symbolic Modelling with Clean Language.  For more information explore our mBIT Link and our Deliberately Hybrid (NLP+APP) Link.
Our coaching provision is broadly separated into two areas (Personal Coaching and Business Coaching), both incorporate and target coherence, performance and change.  Our systemic approach helps you identify and achieve ecologically sound trajectories (and goals), ensuring that progress in one area of your life is not detrimental in another.
Cognitively, physically and emotionally accessing "awe" has been identified as a key lever for motivation, resilience, pro-social behaviour and general well-being – all essential qualities for a healthy and successful life.
Personal Coaching
Beach Coaching
90 minute Beach Coaching sessions provide a change in environment for you to explore your coaching goals free from distraction in a location that promotes atypical thinking, using techniques designed to make the most of the coastal "blue space".  The beach provides a great backdrop for targeted performance coaching and aligned lifestyle coaching.
Coastal Coaching Adventure
Using the outdoor environment creates greater personal fluidity and develops a "BlueMind attitude".  Even more immersive than our 90 minute Beach Coaching sessions a half or full day investment in your personal alignment will assist you in navigating significant personal and professional life change… These sessions have been described as "extreme coastal coaching" and "life changing". We focus upon creating inner balance, developing ability to navigate ambiguity and discovering ways to "show up fully in the world", to enable you to express yourself with Compassion, Creativity and Courage.  Perfect for pivotal moments in your life / career… or to address the big question… How can I live a purposeful and meaningful life!?
Coherence Coaching
Introducing you to your nervous system can in itself be mind-blowing.  Getting acquainted with your breath and heart rhythm is the first step towards thinking in a balanced way, so developing "interoception" is essential. Whether your sense of transition has been actively instigated by you or it has arrived as if from nowhere, coherence coaching helps create perspective.
Developing comfort with ambiguity enables you to remain empowered and flexible – we are all in transition all the time!
Navigating your intuition, instinct and rational insights helps ensure the life changes you make come from a place of wisdom. Personal effectiveness is always a consideration… and NLP Change Work can support you in changing less helpful habits. Maintaining a positive trajectory and living a meaningful life requires inner alignment… this is the domain of mBIT and Littoral Wisdom Practices.
Change Navigation Coaching
Whilst we are continually in a state of flux – and many of the approaches above will be relevant… Examples where this coaching is relevant include – divorce, conflict, new family, house move / relocation, new job role, redundancy, retirement. This is not "counselling" and whilst NLP can resolve previous historical patterns, this coaching is primarily "future and outcome focused" and "proactive".
We will explore your support network – accessing collective and social wisdom – who to engage and how… Emotional Intelligence playing a role here.
We will establish progressive momentum – through defining tangible steps, the tools associated with Performance Coaching coming into play enabling you to move forwards.
We will foster a non-judgemental response towards self and others, increasing self confidence, minimising conflict and enabling collaborative lifestyle.
This form of coaching is a guided short term support package – with various coaching session durations and formats designed and tailored to your needs – blending Skype, email and face to face approaches.
Personal Development Coaching – NLP Change Work
As Coaching Professionals, we work one to one with you to create healthy personal strategies.  Beach Coaching allows space to reflect and question and define action. Deep change work might lend itself to an (Extreme) Coastal Coaching Adventure or Beach Coaching sessions, since often the topics of change are underpinned by well developed patterns of thought and behaviour.
Habits and Patterns we can assist you with resolving: fears/phobia, unhealthy eating strategies, smoking, anger, social anxiety, PTSD, sedentary lifestyles, limiting beliefs and inner conflict, motivation imbalance
Habits and Patterns we can assist you developing: healthy lifestyle strategies, self confidence and self esteem, empowerment patterns, resilience, mindfulness, positivity and personal drive.
NLP also supports: goal setting / defining well-formed outcomes, putting you in touch with the wealth of personal resources you already possess, helping you prioritise your activities enabling you to achieve the positive results you deserve.  NLP facilitates self-discovery, increasing your self-awareness, overcoming potential barriers to progress.
Business Coaching
Business coaching can of course be offered on-site at your location – we can even provide a coach to be accessible for the full day offering a blend of one to one coaching / group coaching sessions with leadership teams – highly effective if your team tend to work off-site, allowing coaching sessions to be planned around other meetings.
That said… More often than not we invite you to the coast – for the reasons already mentioned.
Each client and business is unique and our approach is tailored to your individual needs. We are experienced in a range of coaching approaches including content-free working.  We work with you to identify measurable objectives and enable you to achieve tangible outcomes with a range of personal development benefits.
The business benefits of targeted coaching support can include: enhanced engagement, increased motivation and productivity, plus reduced absence and staff turnover, since individuals feel valued and connected with broader organisational strategic direction.
Executive Coaching
For CEOs, Directors and Senior Managers. Our coaches are personally familiar with the challenges and decisions you may face as senior business leaders and therefore able to support you in enhancing your strategic thinking, leadership and communication skills. We provide a neutral space for you to assess what is happening within your business and sector to ensure quality decisions are made. It is important to note that whilst we have leadership expertise to draw from, as "coaches" we are not telling and advising you what to do or think.
SME Coaching and Scale Up Coaching
We work with established business leaders and middle managers to support you in being more effective within your roles. We assist you in enhancing your business results and to develop successful, motivated and highly productive teams. We develop your ability to think systemically and whilst coaching may form part of your individual development programme, it can equally be targeted to support wider team performance and we can coach individuals or teams.  Perhaps your business is growing from a family enterprise to now incorporating a wider team of employees, or perhaps you are moving from single site to multi-site, we can coach you to lead this change effectively and find new ways of working which work for you.
New Business Start Ups and Sole Traders
Starting a business, whilst exciting and hugely rewarding can feel like a lonely challenge. We work with sole traders and business start-ups to create, grow and develop their businesses and wider stakeholder relationships. Our expertise in managing ambiguity and organisational change can assist you with identifying options, engaging others with ideas, and implementing new and innovative approaches to achieving your goals.
Career Coaching
A guided approach to career planning is a great way to gain clarity on the steps you will need to take and the advocates who can support you through professional growth. We start with recognising your goals versus your current reality and resolving any self-limiting beliefs. Career mapping and identifying career anchors then helps identify motivation for work. Capability auditing will raise your understanding of the knowledge, skills and behaviours you possess and those you may need to develop further. Through Psychometric personality profiling we will help you to understand yourself and others further exploring communication preferences. NLP interventions will gain alignment between your goals and your values and enable you to develop successful strategies.
Mentoring / One to One Training
Business Mentoring – In addition to Sole Trader, Start Up and SME Coaching we also offer "business mentoring" and "one to one training" within the context of: Leadership and Management, Change Management, Team Development, Project Leadership, Presentation and Communication Skills, Retail Management and HR Management.
Personal Mentoring – In addition to Career Coaching, we also offer "mentoring" and "one to one training" in a range of employability skills including – CV writing, marketing yourself and interview skills.
Supervision for NLP Professionals and Coaches – In addition to NLP Training, if you are a recently qualified NLP Practitioner or NLP Master Practitioner looking for support to improve your coaching skills and techniques, or simply looking for NLP refresher support, we offer coaching in this area and catalyst NLP run a monthly NLP Practice group where you can refine your skills, contact us for details.  Lizzi is also qualified to conduct coach supervision.
Coaching and Mentoring Fees
Contact us to arrange a 15 minute phone consultation to explore how coaching can help is Free of Charge.
Coaching starts from £90 per 60 minutes here at the coast – Beach Coaching sessions are generally 90 minutes.
Telephone / Skype coaching is available where appropriate following initial consultation at a cost of £60 per 45 minutes – this includes email follow up.  Skype sessions are generally booked in blocks of three.
Workshops for Personal Development
You may prefer a group development approach and be interesting in developing particular skills, for example, self-awareness and personal impact.  For more information regarding developmental workshops, visit the Resources Link within this site.
Our NLP Diploma is also an excellent option for those seeking a short personal development course.  This programme offers a range of tools you can apply for yourself, to support you with managing yourself within a range of situations.  The communication models explored will assist you with developing flexible communication for more successful relationships with others.  For more information about our NLP Diploma visit the NLP Training Link within this site.