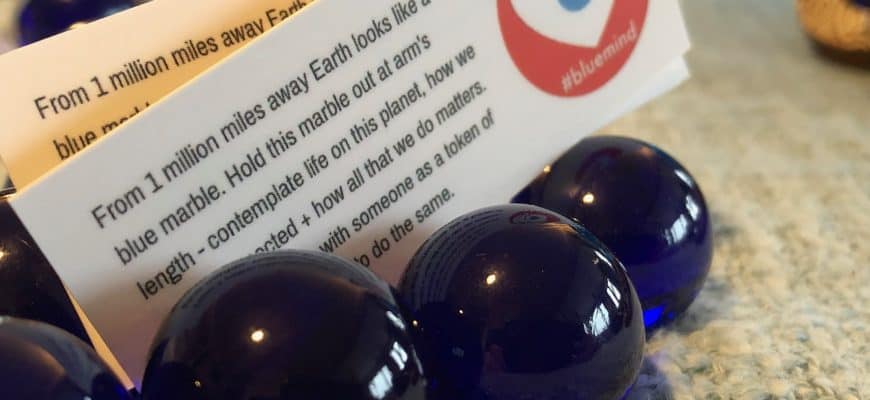 Share Blue Marbles
We work in partnership with Slow Coast and so purchasing Blue Marbles from us means that you are directly contributing to ocean conservation causes…
Blue Marbles are like an "analogue meme" – they are shared eye to eye and heart to heart encouraging us to really connect with one another and to say thank you.
Your Blue Marbles are supplied with meme cards – sharing more about this symbolic act. A sense of connection truly matters and these meme cards encourage others to keep the Blue Marbles (and gratitude) rolling.
50% of our Blue Marbles profit goes to ocean conservation causes – choose where your funds go:

Individual Blue Marbles can be purchased and collected here in Perranporth – alternatively please use the links below which include postage to UK and enable you to gift these to others.
If you are outside the UK, or require larger quantities of Blue Marbles please use the contact link and we will quote for shipping and arrange getting these to you for your event / cause / campaign.
£15 – 15 Blue Marbles and meme cards  – split funds between all three causes equally
£15 – 15 Blue Marbles and meme cards – donate to Blue Mind Fund
£15 – 15 Blue Marbles and meme cards – donate to BDMLR
£15 – 15 Blue Marbles and meme cards – donate to SAS